Toyota Coaster Standard Automatic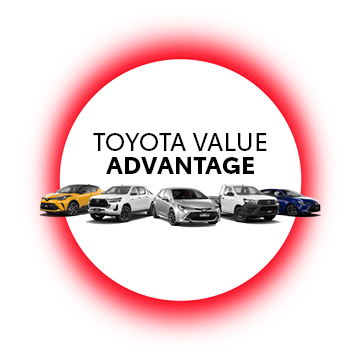 Overview
4.0L Diesel
22
Automatic
RWD
Features
Body Style

Bus

Seat Capacity

22

Engine Description

4cyl, inline, over head valve with cast iron block

Dimensions

Length 6990(mm), Width 2080(mm), Height 2635(mm) [H7]

Wheelbase

3935(mm)

Towing Capacity

Braked 1650(KG), Unbraked 0(KG) [G6]
Why Buy From Us
Jacob Toyota has been a part of the Albury Wodonga region for over 40 years. We have an experienced team in New & Used vehicle sales, Finance and Insurance options, Vehicle Servicing and Genuine Parts & Accessories.
At Jacob Toyota, we are committed to delivering exceptional guest services which will exceed your expectations. Because of this, Jacob Toyota has been awarded as a 5 Star guest services Dealership by Toyota Australia. This is a testament to our continued commitment to our guests on a daily basis so that every time you enter our dealership you feel like you are a part of our family. We pride ourselves on guest services, knowing that this is integral to our business to operate smoothly as a whole, also ensuring consistency right across the board. Our guests are important no matter what their business is with us. When you deal with any member of our team you will see how we are set apart from our competitors with our professional guest services and we will deliver on our promises time and time again. We don't go in for expensive marketing; instead, we rely on word-of-mouth and repeat business and you only get that if people trust you. So, if you are after a Brand that you can trust and guest services that are second to none come and see our team at Jacob Toyota and know that you will be more than satisfied from the moment you enter our doors to the moment you drive away.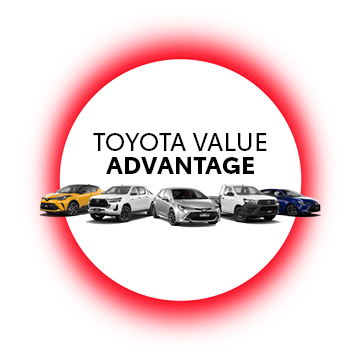 Disclaimers
[H7] Vehicle weights/mass/volumes and dimensions are approximate and subject to individual vehicle variances. Vehicles should be individually weighed and measured before fitting any accessories, towing or designing any compatible trailer/caravan or otherwise using the vehicle in any way that depends on this value.
[G6] Towing capacity is subject to regulatory requirements, towbar and vehicle design and towing equipment limitations. Ask your Dealer for Toyota Genuine Towbar capacity and availability details.
[DI] Best efforts have been made to ensure accurate availability of vehicles and customisable vehicle configurations. Please contact the dealer to confirm vehicle location and availability for date of intended visit.
* Drive away price shown includes on road costs. For Brand New cars this includes 12 months registration, 12 months compulsory third party insurance (CTP), a maximum dealer delivery charge, stamp duty and metallic paint (where applicable). Vehicle weight is calculated using the TARE weight. For Demonstrator cars the recommended drive away price shown includes the balance of registration, 12 months compulsory third party insurance (CTP), a maximum dealer delivery charge and stamp duty. The drive away price shown is based on the dealership location's postcode, and on the owner being a 'rating one' driver aged 40 with a good driving record. Please note that your actual drive away price may differ depending on your individual circumstances (including, in NSW and QLD, your choice of insurer). Accordingly, please talk to your local Toyota Dealer to confirm the price that is specific to you. Statutory charges are current as of today.
Approved applicants only. Terms and conditions apply. Toyota Finance is a division of Toyota Finance Australia Limited ABN 48 002 435 181, AFSL and Australian Credit Licence 392536.